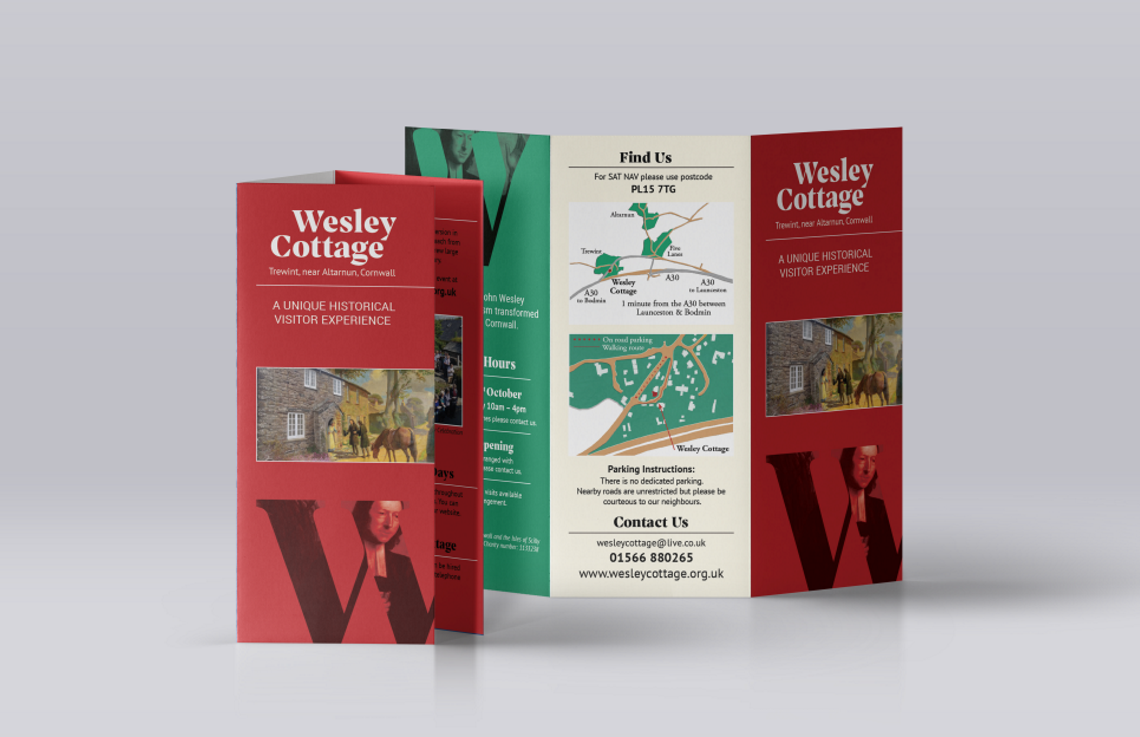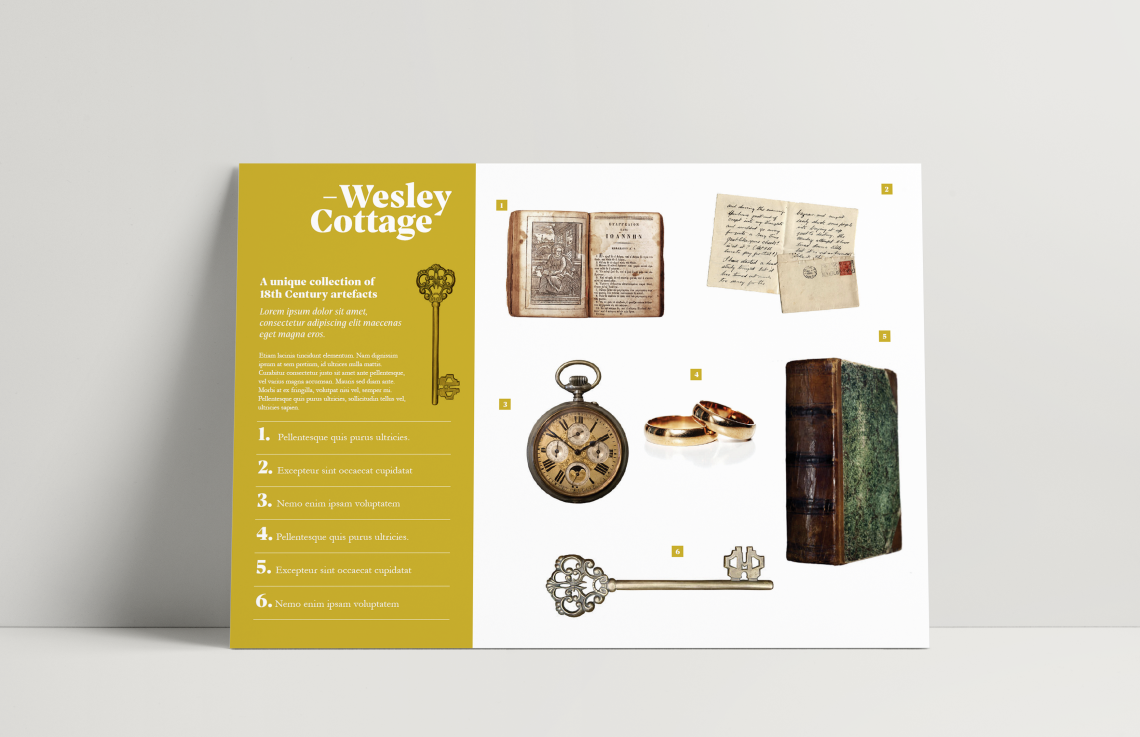 Project Info:
John from Wesley Cottage approach us to help upgrade the presentation of content within Wesley Cottage.
Wesley Cottage of historical and religious importance being where John Wesley, the founder of Methodism preached and rested.
We visited the historical site and were able to get a real feel for the place and understand the exhibits that were displayed.
Our designer worked to choose a font, colour scheme and style complementary to the Methodist Church who look after and manage the cottage.
We created styles for posters, prices lists, presentation boards and book covers - all of which were supplied in a Word format to be editable and usable by John.
We also updated the flyer style to fit nicely in presentation boxes in tourist offices as well as the provide key information in a consistent format.