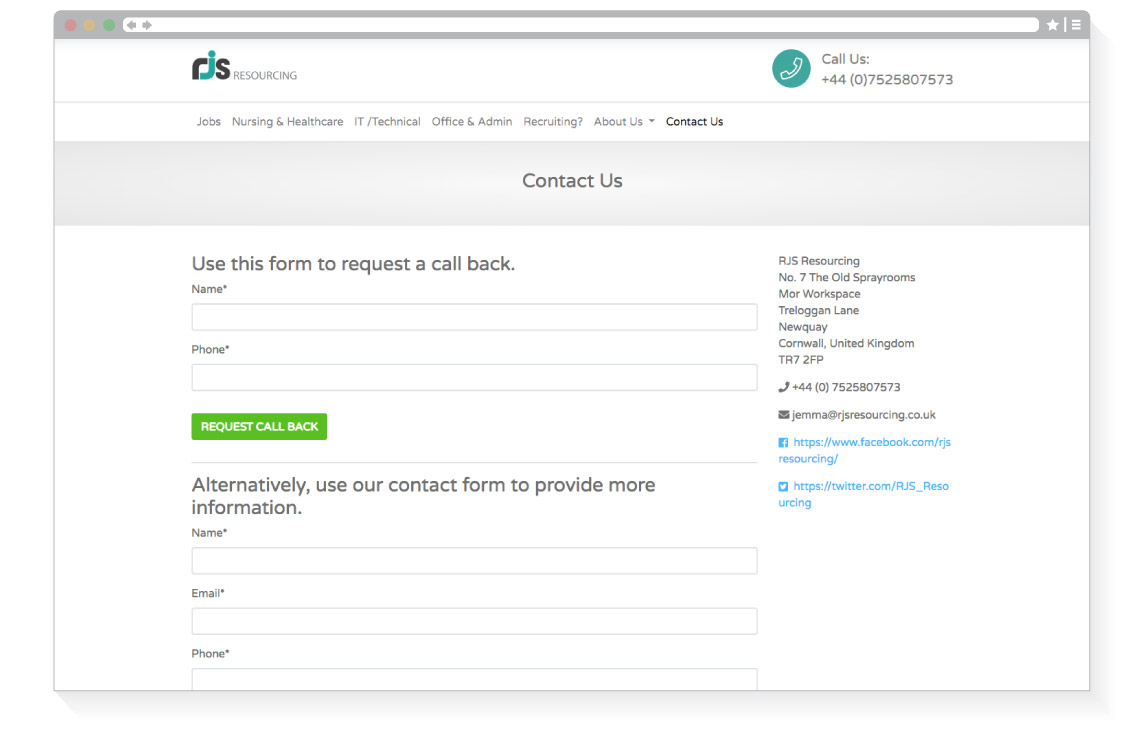 Project Info:
Jemma from RJS Resourcing came to us to bring two websites together due to a company merge. 
She also needed a simple content management solution so she could manage jobs, general content and SEO quickly and easily.
To futureproof her website, she wanted a solution which could easily be integrated with an ERP system.
We recreated the design from one of her previous websites, implementing her updated RJS Resourcing branding and integrating Umbraco CMS.
We moved the website hosting and domain name control on her behalf and provided support and coaching sessions on keeping the website updated.