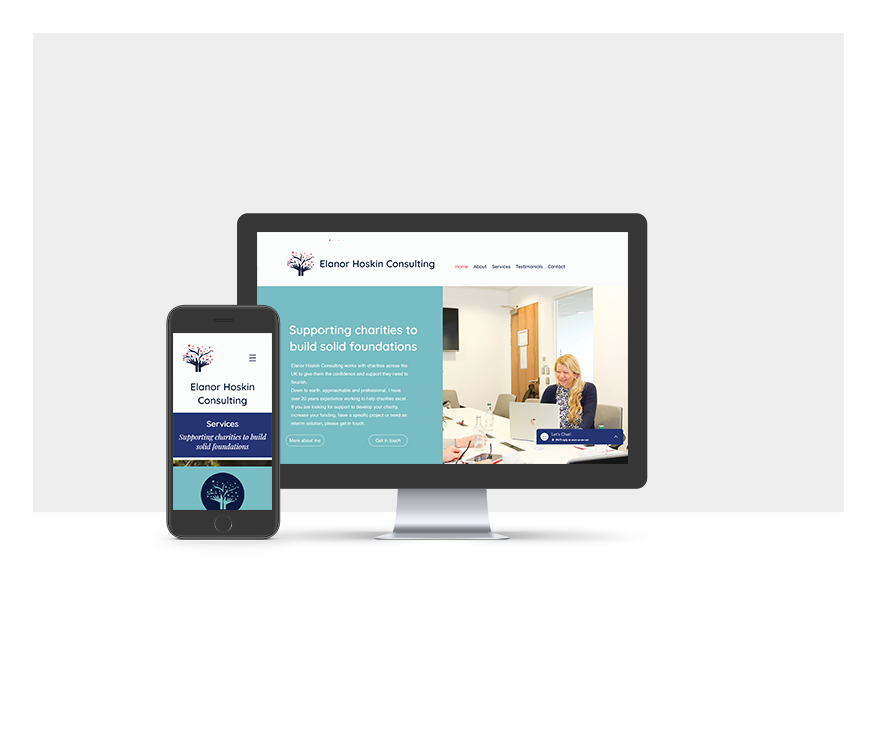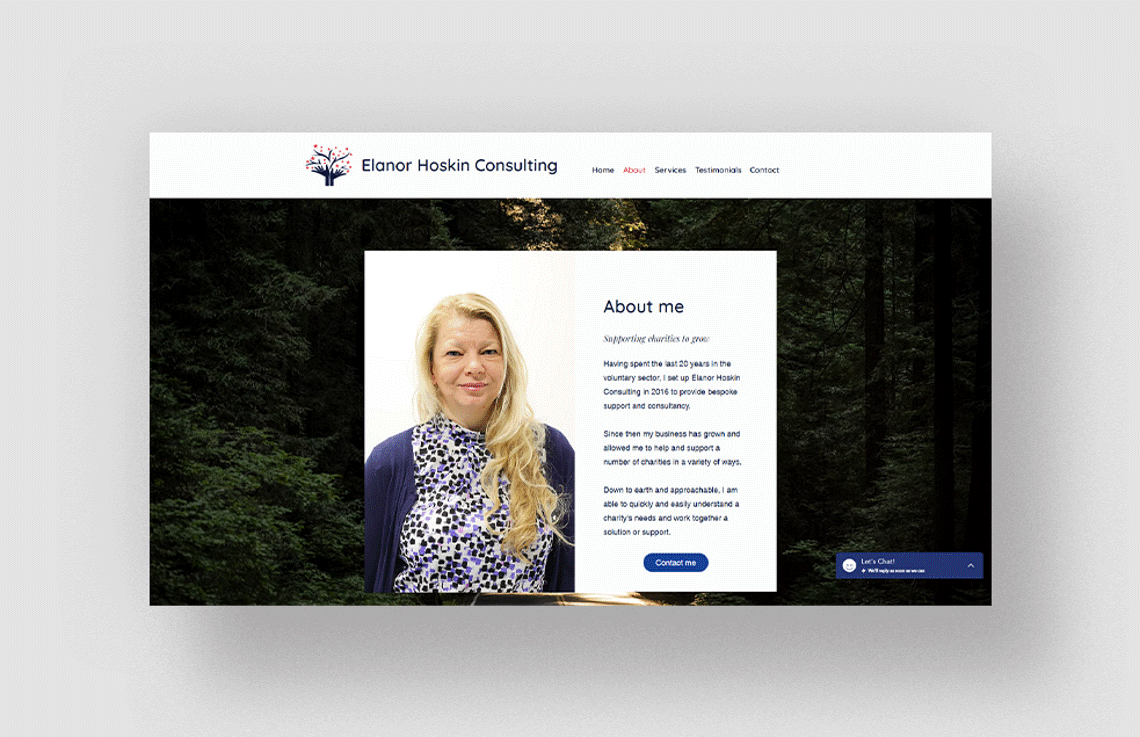 Project Info:
Elanor, an existing client of ours from the The Charity Knowledge Hub project, asked if we would refresh her logo and update her consultancy website to be more contemporary and showcase more of her skills.
Originally built in WIX, a platform Elanor was confident with, we kept the website on the same platform, being WIX Partners, but created a brand new instance of the website.
Our supporting designer, Ambika, also worked to create an updated logo and confirm a new colour palette and fonts to be used.
We restructured the website content to enable Elanor's skills to be showcased along with the inclusion of keywords for search engine optimisation. We included a page dedicated to her past projects including supporting imagery and testimonials for all the very happy clients.
We also create a variety of styles in keeping with the updated brand colours to use across social media.
If you are looking for an update to your logo or are stuck with your WIX website, please don't hesitate to get in touch.