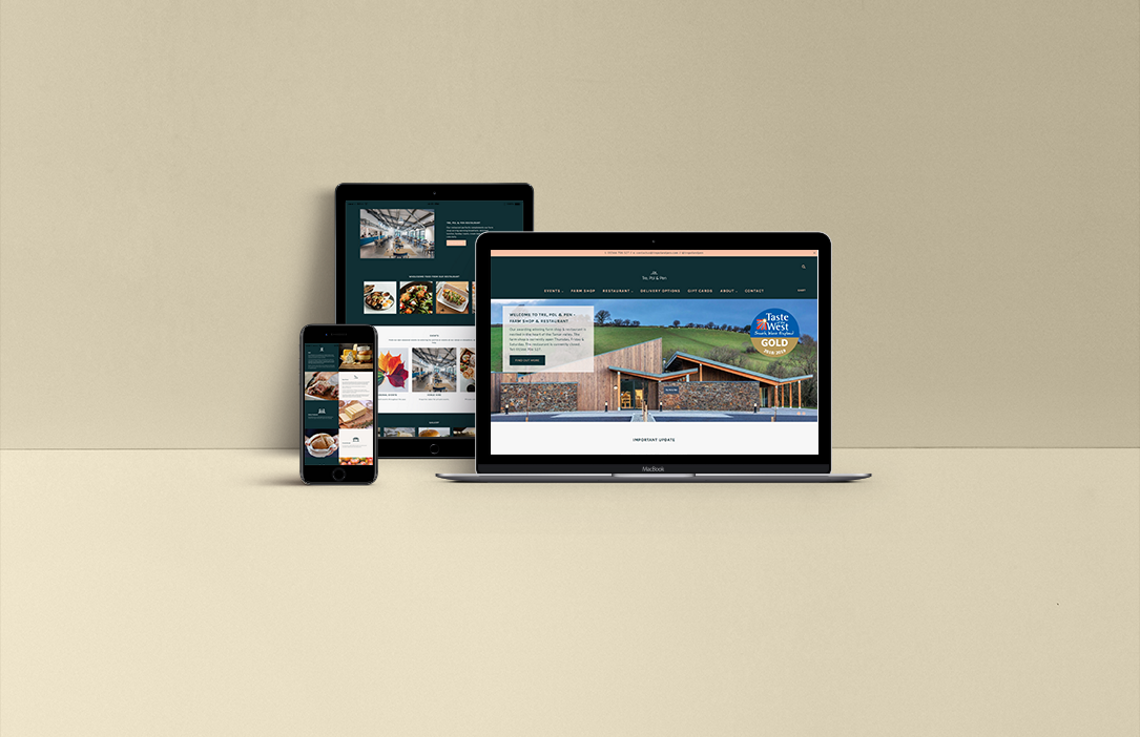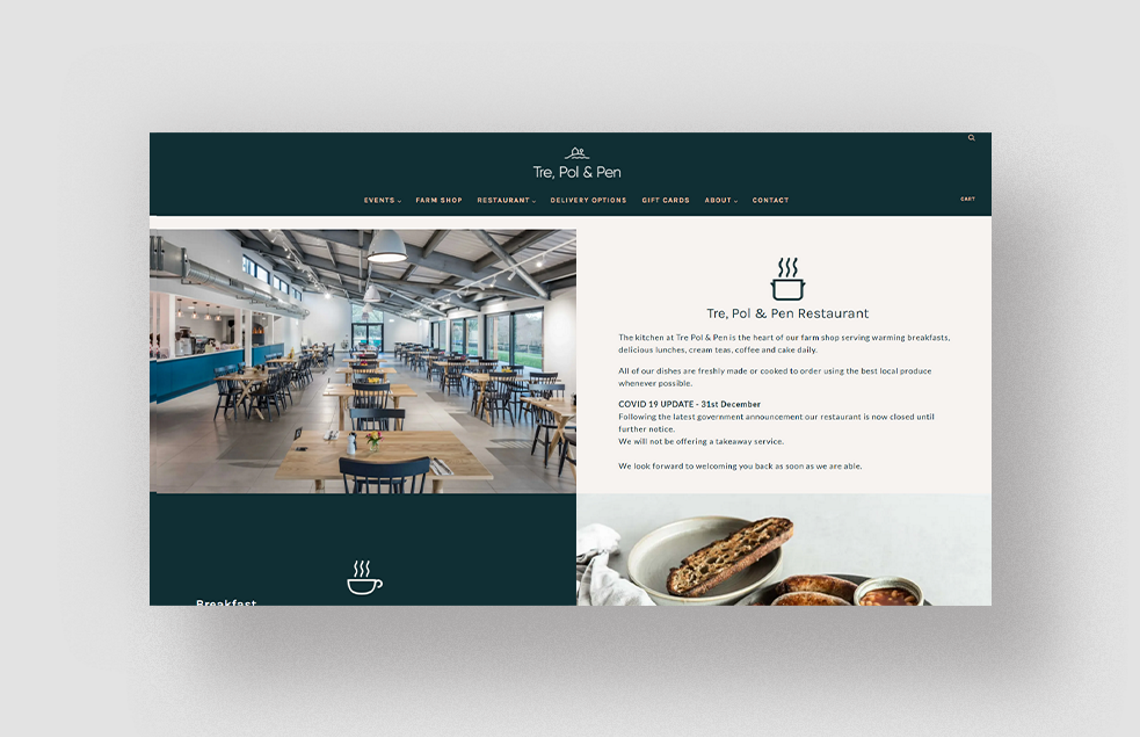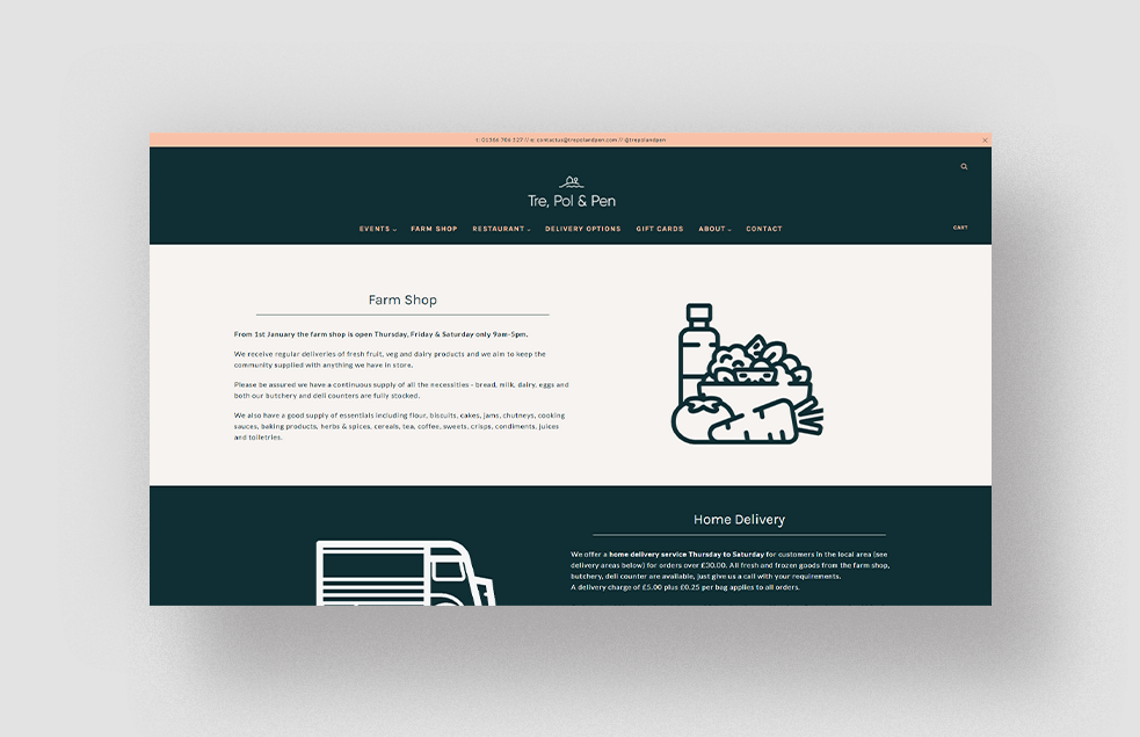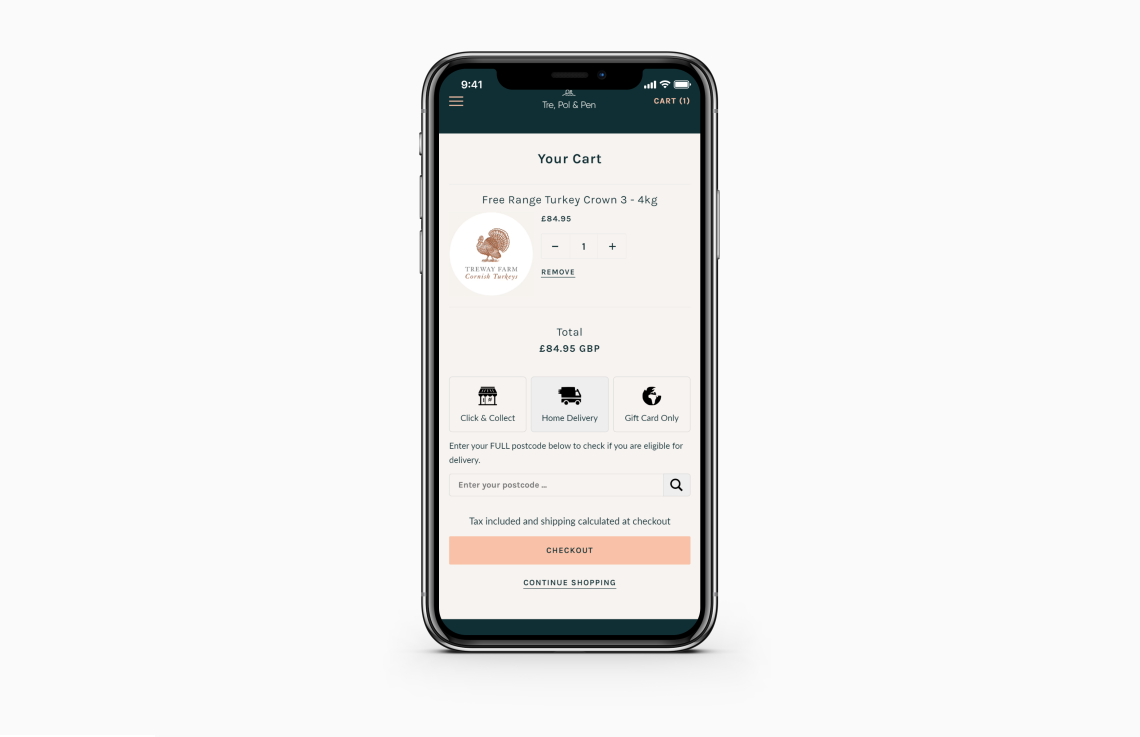 Project Info:
Tre Pol & Pen contacted us asking for support with their Shopify website during COVID taking hold, they wanted to ensure their online presence was updated and that they could clearly communicate with their clients.
Already having a Shopify website, we reviewed the set-up and structure and then worked with the client to redesign a number of key pages.
In addition, we restructured the navigation and ensure the website was optimised search.
As a Shopify Partner, we are also able provide advice and simple training on how they could the website updated for themselves moving forwards.
This year, 2022, Tre, Pol & Pen have looked to add more functionality to their website and very recently offer nationwide delivery of their products.
We worked first to upgrade their Shopify theme to a 2.0 version to ensure that they were maximising the functionality available to them. We can also then worked with them to configure their process for ordering and delivery and install and customise a number of Shopify Apps that allow them to offer selected day delivery of collection to their customers.
We are now working on an SEO campaign to support their nationwide delivery requirements.