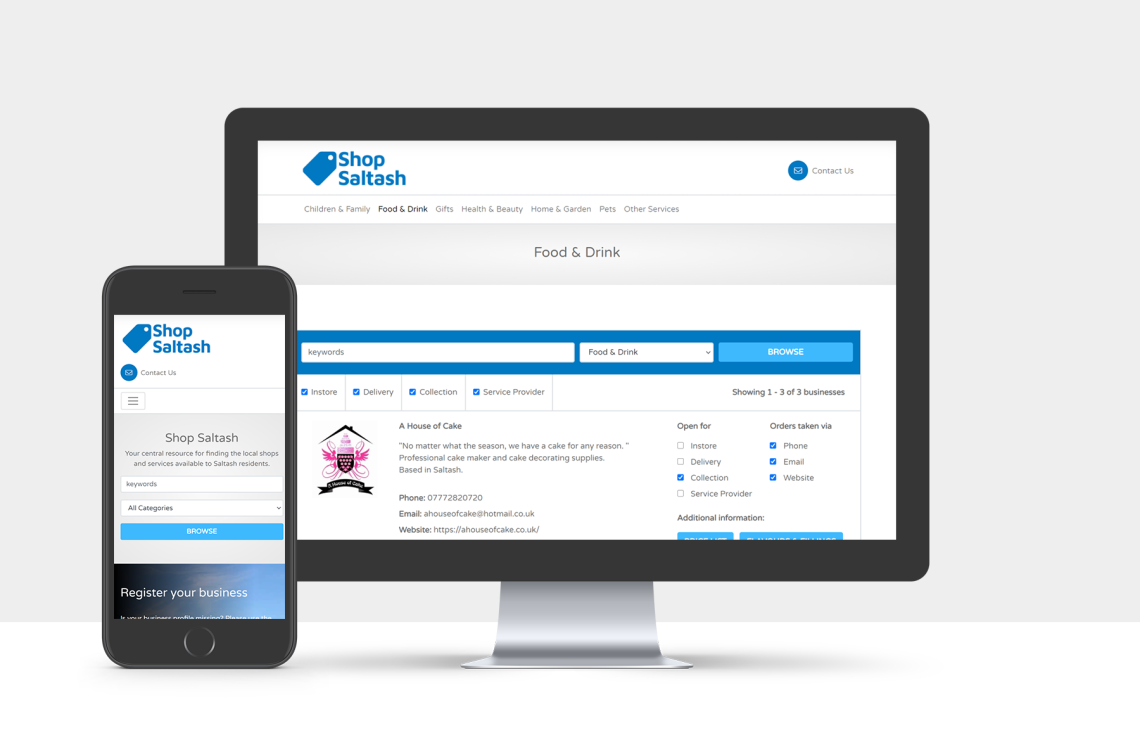 Project Info:
We have created this website in order to help businesses and residents in Saltash have a simple online directory to understand what local businesses and services are available within the area of Saltash.
Local businesses in the Saltash area are able to request to be featured on the website by simply filling out the form for the website. This enables us to review the information and publish the business on the website for you under the correct category.
We understand it has been hard for local businesses throughout the lockdown, so, we wanted to help small businesses in the local area to promote themselves for other locals to see and use.
We feel lucky to be part of this community and it has been great to see many local businesses already on the website.