Social media has become a huge part of our lives. Most of us use social media daily, it's even the first thing people do when they wake up. That's why it is the perfect opportunity for marketers to reach their audience online. It can be difficult with all the competition you will face; therefore, it is important to keep up to date with the latest trends and predictions to help you stand out from the crowd.
Well, you've come to the right place!
2022 was a crazy year, with the rise in popularity of TikTok and Instagram valuing video, to Elon Musk taking ownership over Twitter. It will be interesting to see what happens in 2023. 
We have been researching the most important social media trends and predictions for 2023, and there are some interesting and exciting results.
Short-form Video
You don't have to follow the crowd. Not every company has the personality to be 'Goofy' on TikTok. However, everyone can be informal and show what you can find useful through video to the audience you are trying to reach.
This can be things such as a step-by-step guide, or facts about your products.
Post videos when you have something to say, rather than just doing anything.
Here is a list of video shorts you should be doing:
- TikTok
- YouTube Shorts
- Instagram Reels
- Stories
Check out this blog on content ideas for small businesses.
https://blog.hubspot.com/marketing/tiktok-ideas
Brand Authenticity
Consumers demand authenticity from brands. Today's consumers expect businesses to build emotional connections with a brand. It's all about showing the real side of the business.
Apart from trust, stakeholders also want to see transparency. It is believed this has helped businesses over the pandemic.
An example of authenticity is this real photo of the Burger King restaurant burning and using the real image for the flame-grilled burger ad. It shows they are not afraid to hold back and connect with their audience realistically.
The use of Social Media as a Shopping Outlet will Remain Popular
In 2023, social media platforms are expected to continue to become popular shopping outlets for consumers.
A Hubspot survey shows that 36% of users purchased on Facebook, whereas 24.5% purchased on Instagram.
Facebook has now launched 'Facebook Shop', for consumers to purchase direct.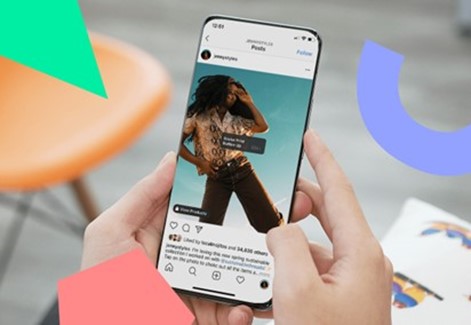 The Phasing Out of Third-Party Cookies
It is projected in 2023, we will start to see the end of third-party cookies. This will mean it will be difficult for marketers to track users and do any targeted advertising. However, Google have announced marketers can use 'first-party cookies' to allow marketers to continue ads across third-party websites.
Read more about it here:
https://blog.hubspot.com/marketing/third-party-cookie-phase-out
The Priority of Sustainability and the Environment
 Today's consumers want to act and make an impact. They're expecting brands to act on environmental issues, with 82% of consumers wanting companies to use the 2Ps (People and Planet), instead of profit.
An example of this is Niantic's campaign with Pokémon GO on Earth Day. This involved Pokemon users attending "clean up" events at various locations across the world. In doing so, they will earn a rare Pokémon and rewards.
Gaming will Become an Alternative to Social Media Platforms
From the growth of lockdown and people maintaining their social connections, it is a place for an opportunity to drive social interaction and engagement. For example, Fortnite uses the platform to promote new music from stars like Ariana Grande and Travis Scott. They used VR to create a concert experience and new skins people can use in the game.
TikTok Will Stay Number 1
While Instagram is still a firm favourite, TikTok will raise the bar, with more useful tools for 2023, like more ad features and being treated more as a search engine rather than using Google. They have a recent advert you may have seen on tv under #TikTokTaughtMe that supports this theory. If you haven't seen the advert, check out the link below to watch!
 They have also begun testing for a 'Near You' tab, to prioritise local content. This would provide more opportunities for small businesses, which could overtake Google and SEO.
If you don't have TikTok, you may want to consider this as a goal in 2023 for your business. 
These are just a few trends to consider for this year, with social media constantly changing and evolving. It is important to keep up to date with weekly trends and how your business can stand out online.
Look at these trends like sustainability and create a strategy on how you can be sustainable, and how can your stakeholders get involved.
If you have a TikTok account but feel too daunted to make a video, look up some simple steps first. You don't have to go big on your first few videos. As said earlier, simple content such as a how-to guide (depending on your business), or something like 'Things in our office that just make sense'. This could be anything from a tea maker to a mini fridge with snacks.- Just helps to get your brand out there. 
It is important to remember that social media marketing is very competitive. Successful campaigns from last year don't mean they will be successful every year. Look for new incentives you can try for your brand and try out some new techniques this year for your social media pages.
References:
https://influencermarketinghub.com/social-media-trends/
https://www.thedrum.com/creative-works/project/david-miami-burger-king-flame-grilled-1954
https://www.marketingdive.com/news/pokemon-go-promotes-earth-day-cleanup-events-with-in-game-rewards/520862/