Audio content is becoming a real asset in the marketing world. During lockdown 2020, 5% (1) of people (about 2.6 million adults) said that they felt lonely "often" or "always". This is when podcasts began to soar, giving people that personal connection and the opportunity to feel part of something. (2) Live audio apps such as Clubhouse, Facebook audio and Twitter spaces also saw a rise in users during the Covid pandemic. These audio apps are great for choosing a category on a range of topics you'd like to join and talk about with other people, or just simply listen.
I know you are probably thinking what this has to do with marketing. Well, you don't have to find your target audience because they are already there, looking to engage in a conversation. You can be there to answer questions, engage with them and build a customer relationship. Not only this, but you can also ask for influencers who may have large audio listeners to give you a shout out if you believe they are the perfect audience for your brand.
Clubhouse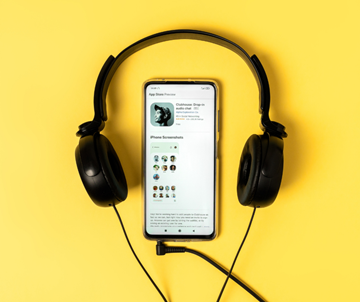 You may have heard of the new social media app known as 'Clubhouse'. This new app is an invite only social media app that allows users to launch or drop in on audio chat rooms. This app is becoming popular, that Facebook and Twitter began to introduce their own audio section on their sites.
(4) The Clubhouse goals were to create an app that felt more human and leaving them feeling a connection with new people and learned. They have had audio groups from people like musicians, scientists, sports fans and real estate agents – to learn, laugh, meet and connect. No matter where you are in the world, Clubhouse is the place to bring people together.
(3) Marketers use Clubhouse to discuss certain topics with other peers related to their brand, industry and mission. With financial uncertainty during Covid-19, marketers like to gather information from other small companies, not just bigger brands. This is so they develop more authentic, meaningful connections. What better way to do this than using Clubhouse!
Podcast audio
Podcast audio has become more popular than ever. (5) In 2020, over 155 million people listened to a podcast every week. Now that we are living busy lifestyles, users can easily listen to podcasts while doing daily tasks such as cooking or travelling.
Listening to podcasts makes you feel like you are hanging out with friends and enjoying a discussion on a topic you're interested in. It's also a great place to discuss podcasts on popular tv culture such as shows or music, with your friends. It builds that instant community spirit and gives that sense of belonging.
Now that people are spending more time at home, the popularity of podcasts are increasing. (6) That's why it is important for marketers to get involved. Podcasting allows brands to communicate with a captive audience. Podcasting allows different brands to tell their story and build that trust and brand loyalty with the customer. This does involve a high level of effort and dedication, but worth it as you can use podcasts to promote a product or brand from a podcast influencer. A simple shout out to the right audience from the right influencer can generate sales and brand awareness.
Twitter Audio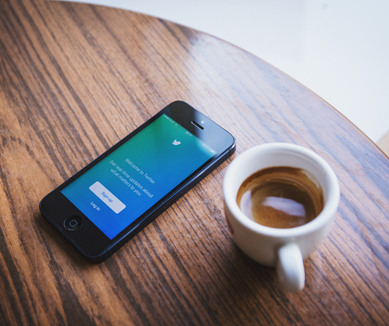 Twitter have launched their own audio section known as 'Spaces'. This is live audio conversations to hear people talk, and if you decide to speak, you'll be heard too.
You can choose a topic such as bird watching or skincare and choose whether to join in with the conversation, or sit back, relax and just listen.
Twitter's app is known for public conversations. However, some people want a more private and innovative way to discuss their interests. Twitter Spaces is the best way to go about this.
(7) You can create your own topic and then people can start joining in or simply listening to what you have to say on a certain topic. Twitter wanted to build an eye for safety, so the host has control over who can speak and when, and if needed to block or remove participants. These features are great to ensure the conversation stays healthy and brand safe.
Twitter Spaces are great for marketers to gain feedback on consumers. (8) Surveys lack human contact, whereas on Spaces it can be seen as an effective way to get the genuine answer when it's delivered in a real conversation. Spaces allow a real 'back and forth' conversation, which helps you get much richer, more refined feedback. Spaces is also great for your brand to discuss topics, build awareness and customer relationships. For example, if you were a skincare company, you could share tips and tricks for your products.
Facebook Audio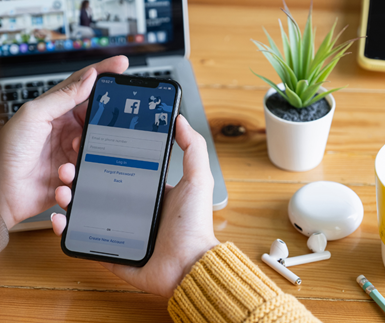 Facebook are looking for new ways to improve their Facebook live experience. (9) Partners have suggested they wanted new formats for going live. Facebook previously had the live option; however, some people prefer not to show their faces, and going live can also network connectivity. Live audio is great for connection from low network areas.
Facebook have seen a rise in audio on their platforms from audio calls and audio messaging on Messenger. (11) They have created new audio creation tools to make audio fun like sound effects, voice effects and filters, much more interactive.
Facebook have also launched Soundbites. (10) A shorter audio tool to capture content such as reviews, quotes of the day and short rants. This has not been launched yet, but it's exciting to see how Soundbites develop.
(11) Facebook are also launching podcasts to give people more airtime. Podcasts have been on the rise since lockdown, so this is a great opportunity for people to use Facebook to listen to podcasts. Not only this, but you will be able to listen to them directly while on and off the app, which is great if you multitask. Facebook will help you find podcasts you like based on your interests and comments, which is great for user personalisation.
This is beneficial for marketing strategies, as you can audio as an event to discuss your brand, or even create a soundbite audio to discuss a recent rating or a quote of the day as inspiration to your audience to feel connected with your voice.
From this data, we can see how audio is being increasingly used on social media platforms. Since lockdown and people feeling lonelier, it has been a great way to connect with others, whether that be for business or leisure. It is a great marketing tool for businesses to consider when it comes to talking or listening to other businesses in the same field, or to your own audience and those interested in a particular topic. Audio will be one to look out for in the future and it's important to start thinking about it now and how it can benefit your business and its audience.
(1)https://www.ons.gov.uk/peoplepopulationandcommunity/wellbeing/articles/mappinglonelinessduringthecoronaviruspandemic/2021-04-07
(2) https://brandastic.com/blog/why-are-podcasts-so-popular/
(3) https://blog.hubspot.com/marketing/what-is-clubhouse
(4) https://blog.clubhouse.com/welcoming-more-voices/
(5) https://www.thepodcasthost.com/mindset/why-are-podcasts-so-popular/
(6) http://ecmetrics.com/benefits-podcast-marketing-tool/#:~:text=Podcasting%20allows%20brands%20to%20communicate,advocates%20brand%20along%20the%20way.
(7) https://marketing.twitter.com/en/insights/meet-twitter-spaces
(8) https://neilpatel.com/blog/twitter-spaces/
(9) https://www.facebook.com/formedia/blog/introducing-live-audio
(10) https://www.bbc.co.uk/news/technology-56810401
(11) https://about.fb.com/news/2021/04/bringing-social-audio-experiences-to-facebook/