Read the case study for our most recent small business website launch for Arrital Kitchens.
BACKGROUND
Arrital Kitchens is a highly successful supplier of high quality, affordable kitchen and living solutions.
A small, family run business, grown through hard work and an admirable reputation for delivering excellence.
Based in Plymouth, Devon, Arrital Kitchens customers reach across the South West region and beyond.
With over 25 years experience, Arrital Kitchens has a reputation for excellence and generates most new business from word of mouth referrals.
THE CHALLENGE
Arrital Kitchens had outgrown their website. It didn't match the quality of their product or their service. It wasn't optimised for mobile or search engines. It was difficult to navigate and there were limited analytics.
Most importantly, the website wasn't engaging for its audience and was not generating enough interest or leads.
OUR APPROACH
We worked with Arrital Kitchens to first establish who their audience was and what they wanted to see. We talked about functionality and style and got a real understanding of who they were. We put all this together and created a clean design, with clear navigation and striking images to reflect their brand.
The website is optimised for mobile devices and our keyword research allowed us to optimise for search engines. We added calls to action on the home page, with the ability to quickly and easily set up "offers" or "announcements", to keep their content current.
We implemented Umbraco Content Management System (CMS) to allow them to very quickly and easily update all the content but in particular Projects. They can add new pages in any layout they wish (within limits to keep the look consistent) and with the social sharing options their content can be published across social media by a simple click.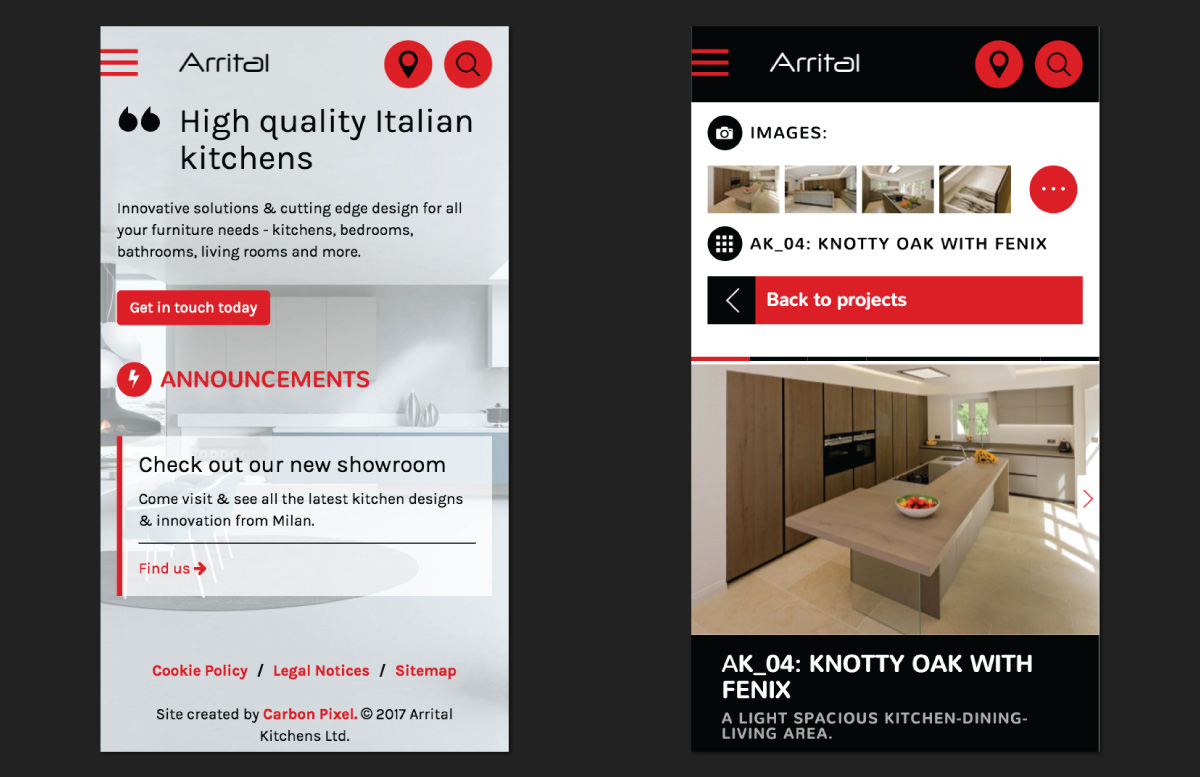 If you would like to chat with us about a new website or website redesign, please don't hesitate to get in touch with us today.
Call us: 01752 651414
Email us: [email protected]