FOCUS YOUR SOCIAL MEDIA EFFORTS
Download our Guide to Creating a Successful Social Media Strategy.
From understanding your business goals to creating your buyer personas, our guide explains the key elements to keep your social media efforts efficient & effective. It will help you:
Understand & document your business goals
Research & create your buyer personas
Set up & plan your social media channel content
Don't miss out, fill in the form to download today.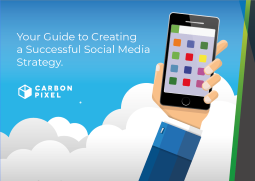 FILL OUT YOUR DETAILS AND GET YOUR FREE DOWNLOAD