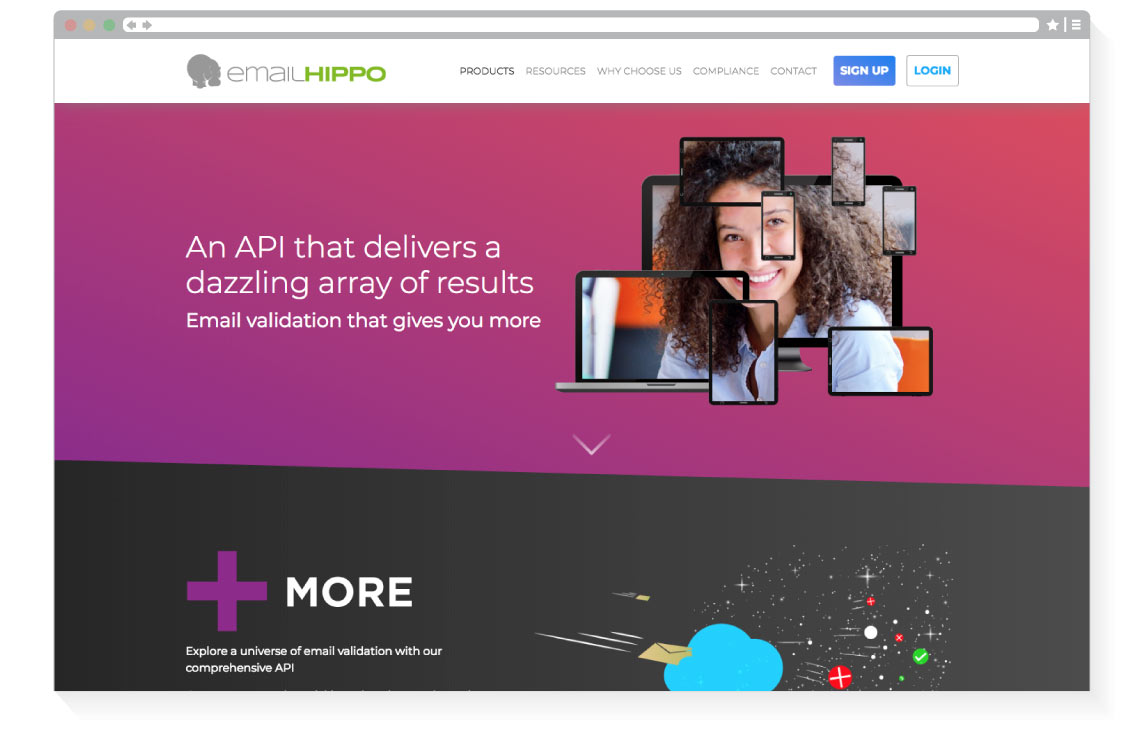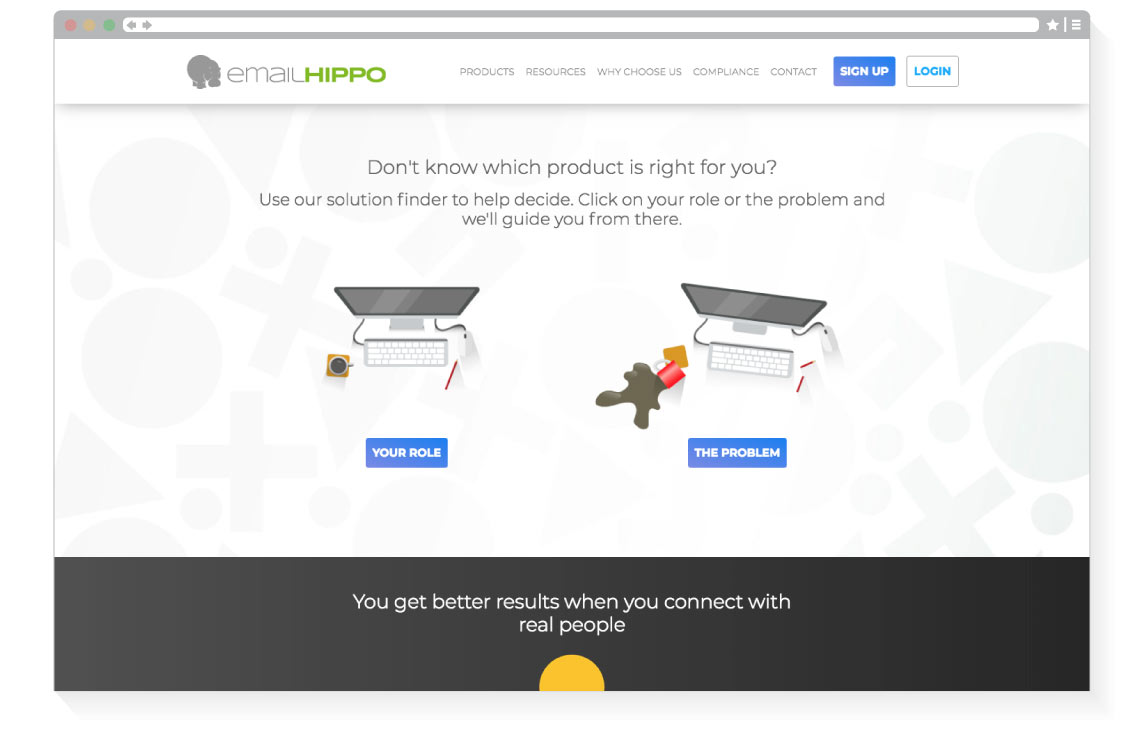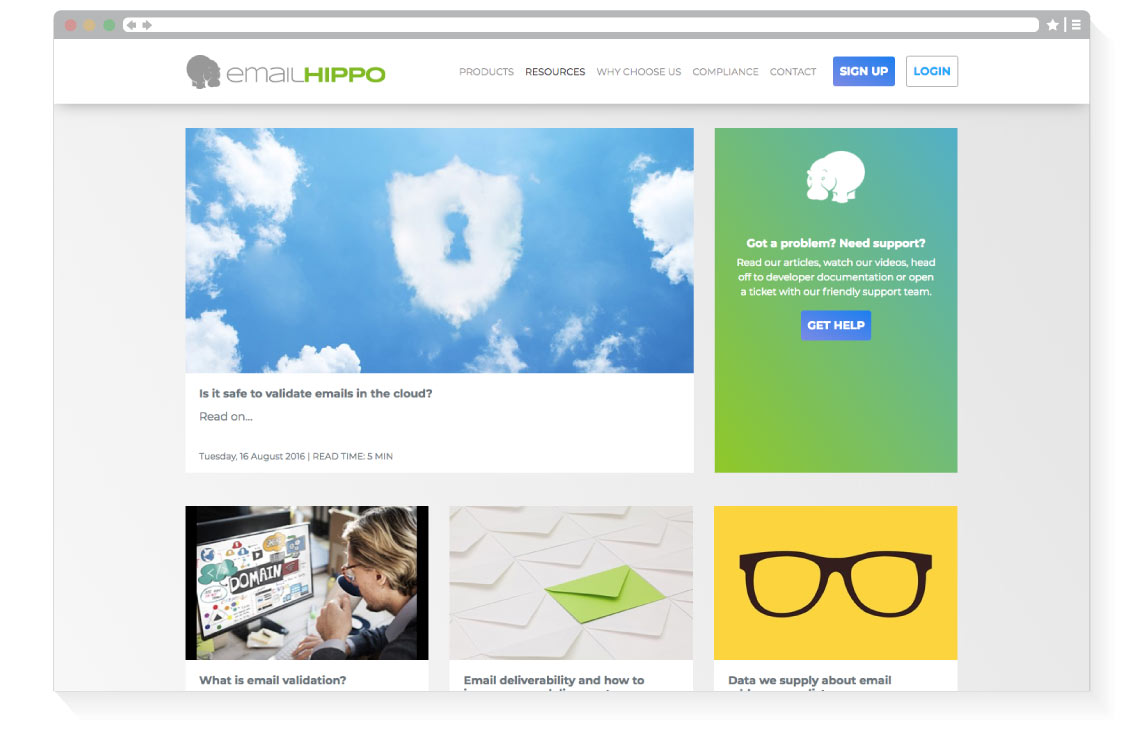 Project Info:
Our initial approach from Email Hippo was for us to assist with the scoping of a new website design as well as platform to replace their existing managed service.
We spent a lot of time talking with Email Hippo about their business aspirations, competitors, wants and needs which coupled with thorough research and analysis, that enabled us to create a specification document.
Once the specification was agreed, we worked in collaboration with their brand designer to establish an updated visual identity for their existing products and a defined path to follow for future products.
Having decided on the new identity, we were able to commence a collaborative wireframe and design process.
Our understanding of the client, the products and the market enabled us to create initial concepts which quickly met everyone's expectations.
Once the final designs were agreed, the build was commenced using the Umbraco CMS. Umbraco enabled us to create a solution where complete control of the content is given, with limitations to prevent design disasters!
The platform is also robust and scalable to deal with the existing high volume traffic and anticipated growth in traffic, products and functionality.
In addition to the web design, we also created bespoke illustrations to provide a variety of engaging content.
The project was managed throughout, with regular review meetings, an updated project plan and weekly reports. This meant when the "go live" arrived it was a smooth transition from the old website to the new website.